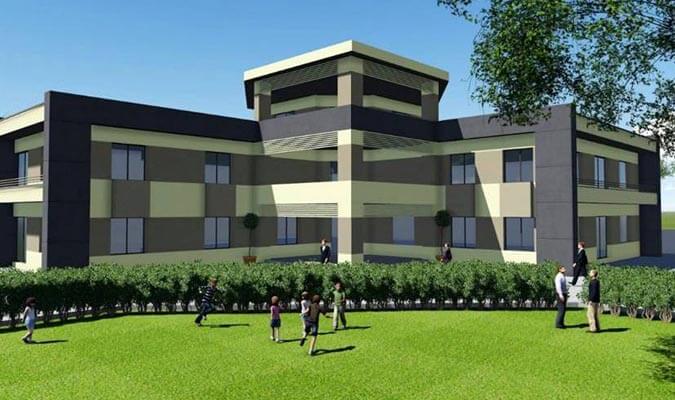 About Us
Miri Piri Khalsa Academy is situated at Rori to Sardulewala Road, KAHNEWALA (Mansa) with spacious, peaceful and pollution free environment. The building is constructed at a piece of 3-1/2 acre and having all the possible facilities to provide quality education.
Miri Piri Khalsa Academy was founded on 26 Jan 2010 under Khalsa Welfare Educational Society . So the educational level of this region may be brought up high. This institution is providing many oppertunities to children for their all round development. Beside all round development of children through confidence motivating competitions, literatural and cultural exhibitions, religious culture and sports: this institution is doing its best to persuade the spirit of respect for society and elders in children. Not gold but exuberant generation endowed with unbounded Zeal, epic courage and Herculean stamina can make their nation a first rate power under the sun..
Our aim is to provide each student with the education which will equip him/her for his/her future in society. To achieve our aim we offer:
A relevant education
A unique friendly and caring ethos
A demanding yet supportive learning environment
A pupil- centered approach
Excellent facilities and the latest education technology
A well equipped professional and dedicated teaching staff
A coast effective education
An extensive and highly competitive extra curricular programme
Secondary education with a scientific bias.
Foundation:
The Foundation stone of the Miri Piri Khalsa Academy was placed by five great personalities of Sikh Panth.
Singh Sahib Gaini Balwant Singh Nandgarh Jathedar TakhatShri Damdama Sahib.
Singh Sahib Gaini Jaswant Singh Granthi Shri Darwar Sahib,Amritsar (Golden Temple)
Sant Baba Harnam Singh Khalsa head of Damdami Taksal.
Sant Baba Ajit Singh Jand Sahib Wale.
Sant Baba Baljit Singh Dadu Wale. Foundation Stone was placed on 26th Jan. 2010 the Birthday of Baba Deep Singh ji Shaheed, First Head of Damdami Taksal.
S.Labh Singh Ahluwalia (Chairman News Today (T.V. Channel)
S.Balwinder Singh Bhunder (M.L.A. & General Secretory Sharomani Akali Dal (B))
S. Karnail Singh Pir Mahammed (President All India Sikh Student Federation